Frequently Asked Questions
License Manager
cregan
2021-12-05T13:35:54-05:00
License Manager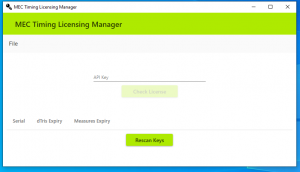 Initial Setup
License Manager allows for users to manage and see all dongle licenses, and apply new licenses purchased from our store.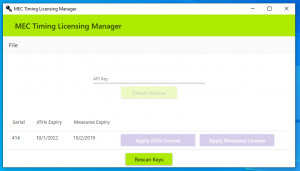 Hardware Keys
Either Plug in your dongles before Starting License Manger or Click "Rescan Key" once all dongles have been inserted. These will show with the expiry date of both Measures and dTris.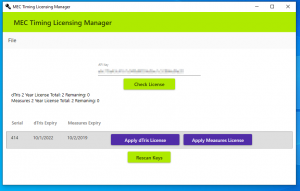 License Manger
Once you insert your master API key form your purchase  and click "check license" you will be shown which available license and how many remaining activation are available.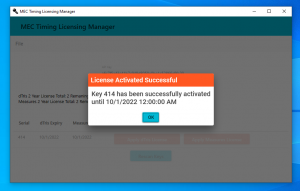 Apply License
Clicking on "Apply dTris License" or "Apply Measures License" will apply one of your available licenses to that key. It will show the message box once the license has been successfully applied.